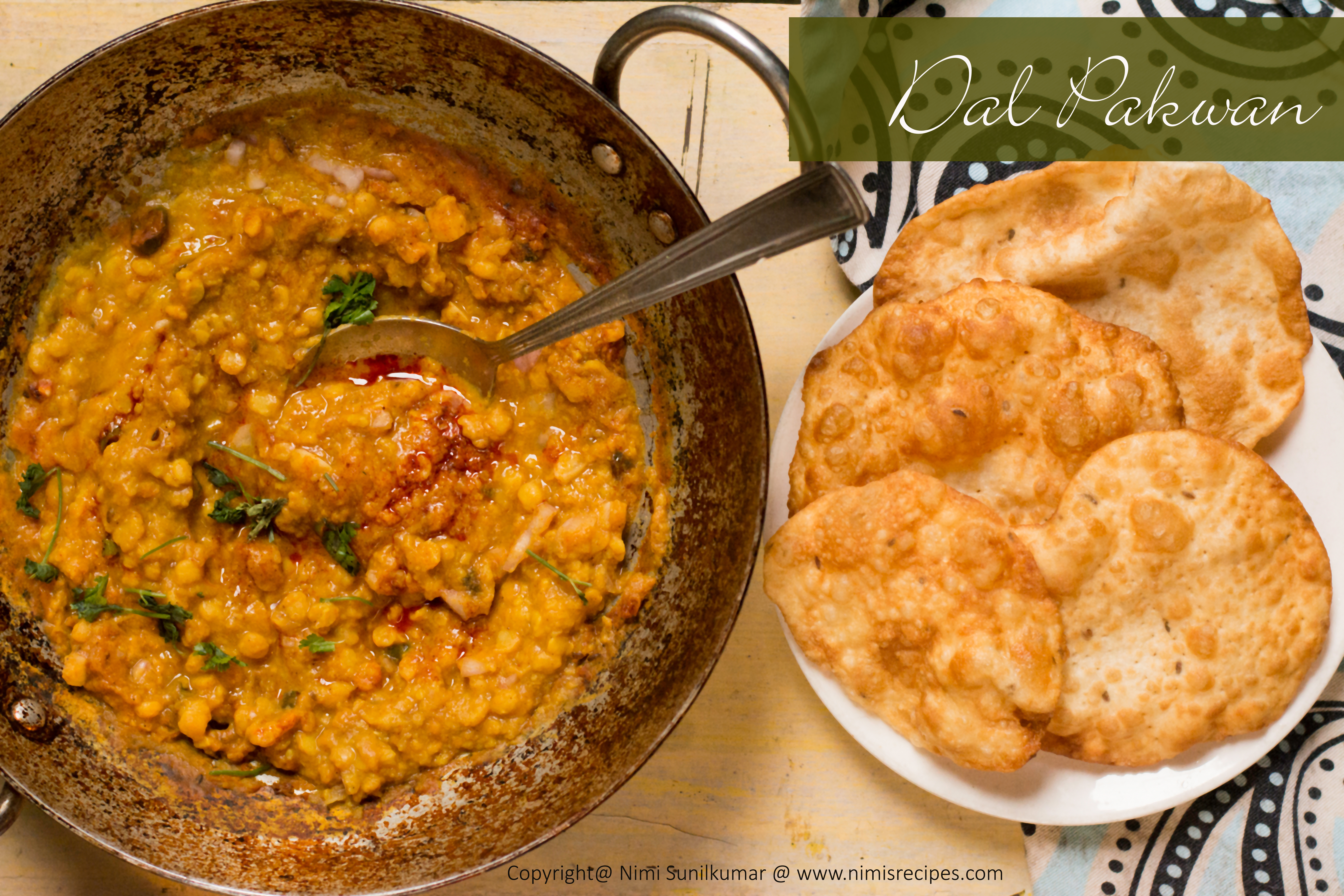 It's strange how you meet up with new people every day in your life .There are moments when you feel that you are at the verge of existence but its inspiring how a total stranger can create a new character in your life …Its a similar kind of experience that I had travelling for the research of my new books.Its pretty much amazing to see that there are people in the villages who love what they do in their life despite facing day to day crisis.
Dal pakwan has always been one of the highlight recipes from my recipe diary .Its traditionally a very famous Sindhi breakfast .Recipes have always been a fascination and their collections a hobby .May be I might have got that from my mother .During school days I fancied clipping out all the recipes that had fancy photos.Its crazy how I used to stick them up in a diary and try to try them out on weekends.My kids are the ones who have taken up those crazes now all they would love to do on a holiday is to cook something of their own .I guess I have two budding foodies all set to conquer my kitchen …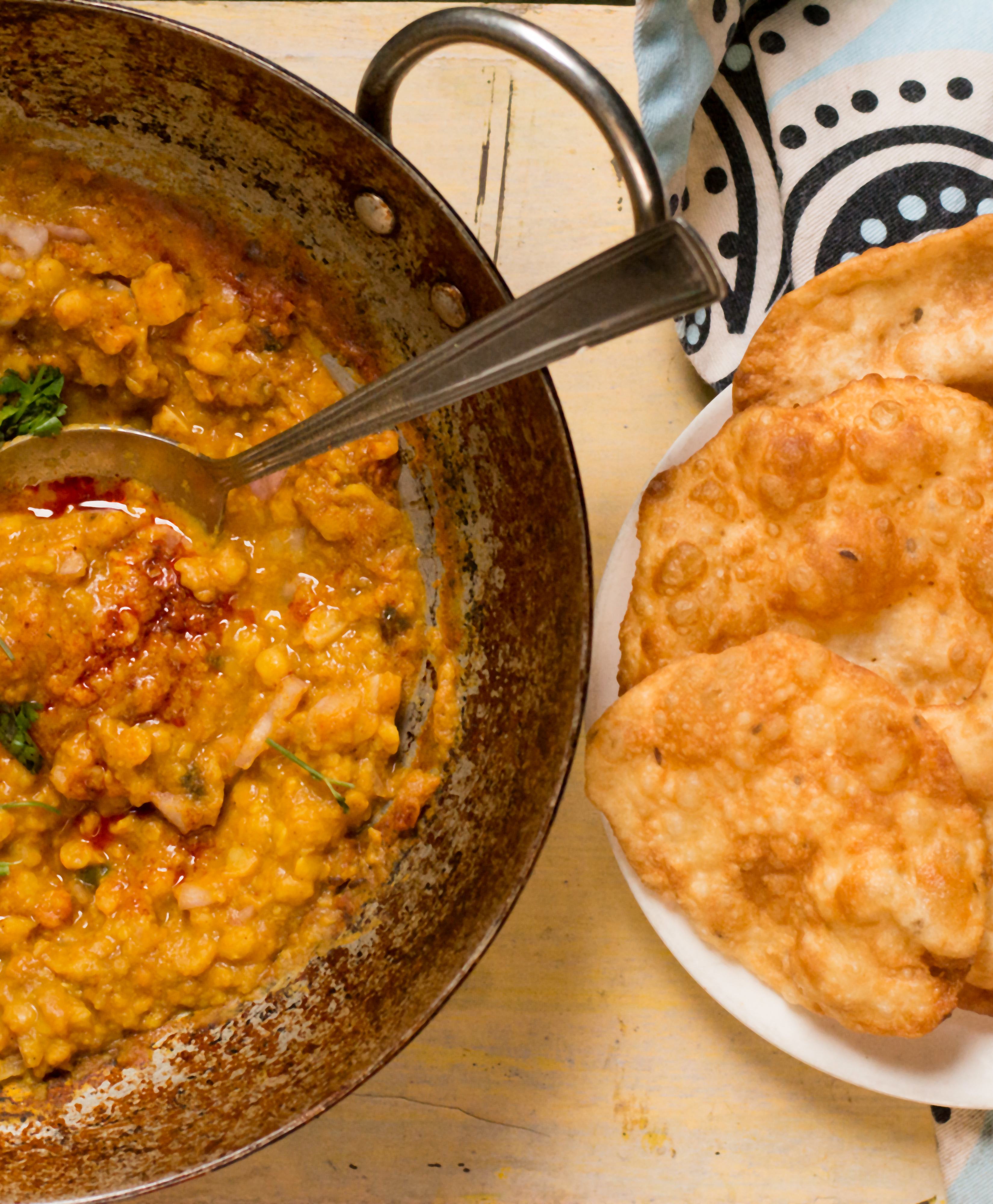 Dal Pakwan
2017-06-05 12:58:01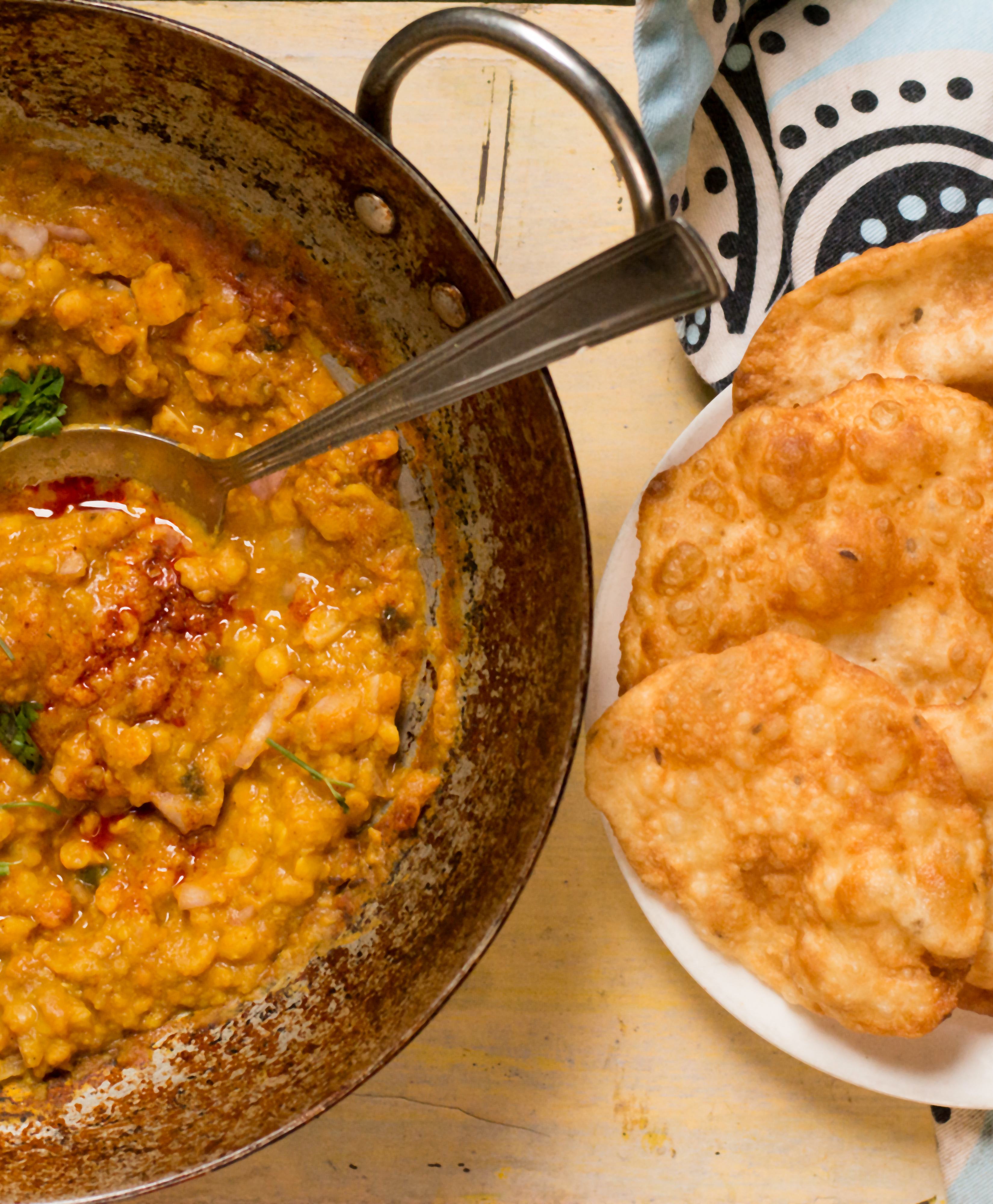 Nutrition Facts
Amount Per Serving
* Percent Daily Values are based on a 2,000 calorie diet. Your Daily Values may be higher or lower depending on your calorie needs.
Ingredients
1/2 cup of chana dal /chick pea lentils soaked for 30 mins
1/2 tsp of turmeric powder
1tbsp of oil
1/2 tsp of dry mango powder
3-4 green chillies chopped
1/2 tsp of red chilli powder
1/2 tsp of cumin seeds
1 tbsp of onion finely chopped
1 tsp of tamarind extract
coriander leaves
salt to taste
For Pakwan
1 cup of All purpose flour
1/2 tsp of cumin seeds
1tsp of oil
Salt to taste
oil for deep frying
Instructions
Wash and pressure cook the lentils with turmeric powder, water and salt to taste for about 5-6 whistles.Once cooked slightly mash the lentils with a wooden spoon . Heat oil in a wok , fry cumin seeds and green chillies .Add in chilli powder and dry mango powder .Make sure that you stir and keep it on low flame so that you are not burning the powders. Stir in the cooked lentils and turn off the flame .Garnish with chopped onions and coriander leaves.
For the pakwans, mix salt , flour , cumin seedsin a bowl .Pour in water slowly and knead it into a dough .You can also add a teaspoon of oil to the dough to smoothen out the dough .Let the dough sit for about 10-15 minutes.Divide the dough into balls and roll each ball into discs.Prick with a fork on the rolled out dough . Heat oil in a wok and deep fry the pakwans till they are golden and crisp.
Serve warm with dal .
Nimi's Culinary Ventures http://nimisrecipes.com/
A few more days to go for the school spree to start off…and back to the busy bee schedules. It was wonderful to be at my hus's house to celebrate Vishu. As usual a wonderful get together with my co-sisters nephews and nieces. Being married into a joint family the best part is when you all come under one roof for celebrations. Kids have a blastJ. Being in Munnar and getting used to the cool climate the hardest part of moving over to tropical parts of Kerala during the summer really gets on your nerves.
The start of Summer and you find Watermelons all piled up in most fruit shops and road sides. These bright red fleshy beauties makes you crave for more..Todays post is on Watermelon Popsicles..I have had the moulds for quite some time in my cupboard…..so the start of summer was a good excuse to set off my batch of popsicles..
Watermelon popsicles
2015-12-09 07:17:47
Nutrition Facts
Amount Per Serving
* Percent Daily Values are based on a 2,000 calorie diet. Your Daily Values may be higher or lower depending on your calorie needs.
Ingredients
2 cups of watermelon cubes desseded and de-skinned
½ cup of sugar
Juice of ½ lemon
Instructions
Blend the watermelon cubes, sugar and lemon juice in a blender to make watermelon
juice.
 Pour the juice in to the moulds and freeze them till they are set.
 Once freeze slightly pour hot water over the mould and de mould them by pulling the
sticks.
Enjoy licking and slurping over your watermelon popsicles…
Adapted from Nimis Culinary Ventures
Adapted from Nimis Culinary Ventures
Nimi's Culinary Ventures http://nimisrecipes.com/
Its in the midst of Feb and I am reminded of the climate during the months of Dec & Jan in Munnar…its been pretty cold for the past weeks .There were nights when the temperature dropped down to minus 2 and 3 and that's pretty unusual during this month.The laziest part of all is getting up in mornings to go to school ..phew…:P when you just wish  to stay curled and cuddled in the warmth of your quilt  in bed..and ur alarm goes beep beep..ahh..:(
I was recently featured in the Deepika news portal..
Green peas is quite in season ..so thought of posting my fav Peas uppuma recipe..which is a great time saver and is ready in a jiffy..;)
Green peas Uppuma
2 cups of Semolina
5 cups of water
1 cup of green peas
2 tbsp of ghee
1/2 cup of grated coconut
7 green chillies chopped
2 large onions chopped
1tsp of mustard seeds
a pinch of asafoetida
Coriander leaves chopped
1 tsp of lemon juice
Salt to taste
 Roast semolina in a teaspoon of ghee till light golden brown and separate.Heat a wok, pour oil or ghee, splutter mustard seeds, saute green chillies and onions till the onions caramelize.Add in the green peas , fry them a little , pour in the water, let it simmer, add in salt to taste , asafoetida and let it cook.Once cooked , add in the semolina , stirring continuously .Add lemon juice , stir well and cover and leave on low flame for five minutes.When done turn off flame mix in chopped coriander and grated coconut and serve .